On Thursday, Facebook changed their company name to Meta.
"Today we are seen as a social media company, but in our DNA we are a company that builds technology to connect people, and the metaverse is the next frontier just like social networking was when we got started,"

Meta CEO Mark Zuckerberg
See their new logo and read the announcement form here.
The featured image is taken from the official site of Facebook.
Mark Zuckerberg said that he is looking forward to the future of technology. The future of technology is totally dependent on a digital world, a world that will be interactive, people can connect with each other. It will be like virtual reality. It is just kind of a universe just limited to a virtual machine.
Now as we are not a news website so we are not covering the news details, rather than we are going to know in this post that what is this metaverse why this is the future of technology.
If you want to read the news, you can read it from here or can click the image to go to the official website.
Now,
Is Facebook now no more?
Well, many people have this same confusion. See, the social media websites and apps like Facebook, Instagram, Whatsapp, these all belong to their parent company FACEBOOK. And the parent company is now META. The social media platform Facebook is still Facebook, it doesn't change to Meta. So don't confuse between Company and social media platforms.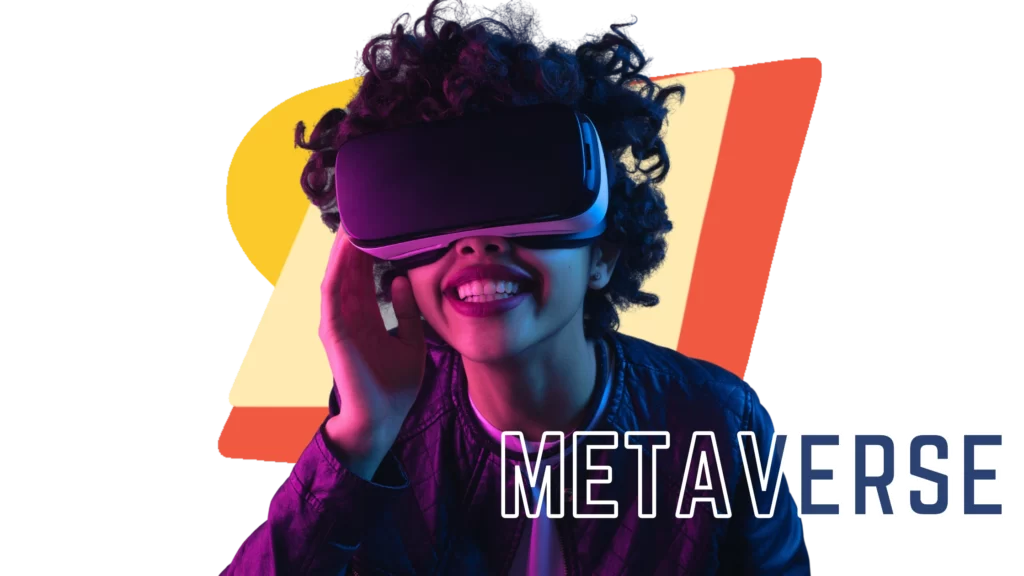 What is Metaverse?
Metaverse is not a small term, it generally means a shared virtual 3d world that can be accessed via the internet. A virtual world that is interactive, collaborative.
To understand this you can simply think about VR(virtual reality) and AR(Augmented reality). This is also likely a gaming world where we have our characters who can interact with other characters in that game, like GTA.
For example, recently two movies were released, Free Guy and The Matrix: Resurrections. Both movies are based on a virtual world.
Also if you are a gamer, plays BGMI, Fortnite, all these are in a 3D virtual world. Similarly, digital currency, Blockchain technology all are not present in this real world.
According to Mark Zuckerberg, Metaverse is the future of the internet.
Now,
What is the concept behind Metaverse?
The main concept behind meta or more generally metaverse, it will connect all the people in a virtual world.
How?
Let's take an example.
Let say you and your friends are playing BGMI. Now, everyone is playing the match from your houses, but even then all of you are feeling the same experience. This is the main concept behind metaverse.
So, the output will be like this-
If you and your friends have an internet connection and all are using the same machines (let say a VR machine) and all have the same software installed then all can connect with each other virtually just like the real world.
Simply Metaverse is the combination of my physical reality, my virtual reality and my augmented reality which simply connect all of us in a small device.
First Appearance:
The term, metaverse first appeared into existence in Neal Stephenson's 1992 sci-fi novel Snow Crash, where humans interact with each other and software agents, in a 3D virtual space.
Why everyone is focusing on Metaverse?
Not only Facebook but also Microsoft and NVIDIA are focusing on metaverse. But the purpose of using Metaverse is different for 3 of them. Where NVIDIA and EPIC Games are approaching towards metaverse in their games. For example, Fortnite is a completely different and limitless world.
While on the other hand, Facebook is approaching toward metaverse to connect people using VR. Facebook has launched Horizon Workrooms. This helps the office workers to connect using VRs.
Whereas Microsoft is trying to create an exact digital twin of our real world. Actually, Microsoft wants to transform the way of businesses in this way.
How close we are to the metaverse?
Well, a lot of the products we are using is still under development and all the other important things are still under development.
We, humans, are still adapting to the 2D virtual world and there are no hints that how we'll adapt to a 3D virtual world.
But one thing I can say for sure is that everything is going towards a 3D virtual world and we'll be able to experience the 3D virtual world in our own physical world.
So, that's it for Metaverse. I hope you liked it. Tell me in the comment that What is your reaction towards the metaverse concept?